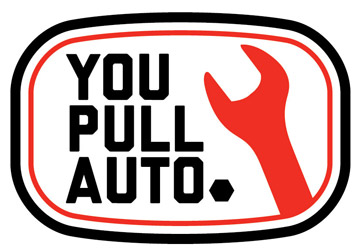 Located off Bunn St in Bloomington Illinois. Our latest addition offers 10 acres of older model vehicles from year 2000 on down. We have a wide variety of domestic and foreign cars, trucks, vans, and SUVs. Our self service facility is open now to the general public. Please bring your own tools. During our soft opening; admission will be FREE!!!!!!!
Pulling your own parts guarantees a major discount off new and other used part pricing. Our price list is the lowest in the area! This way you can fix your car, save money, and keep it on the road. In the case that your car does not stay on the road, turn it into cash! We buy ugly cars and we offer same day payment and pickup
We carry a huge variety of vehicles, vans and SUV's: Our inventory includes the following makes: Acura, Jeep, Dodge, BMW, Chrysler, Nissan, Ford, Toyota, Mercury, Chevrolet, Pontiac, Saturn, Oldsmobile, Buick, Honda, Mercedes, Lexus, Jaguar, Kia, Mitsubishi, Mazda and Subaru. And if that isn't enough- be sure to check out our promotions and specials.
If you don't find the vehicle or part you are looking for, see us inside as we have over 1000 vehicles at our other locations. We can also order that part aftermarket for a fraction of new part pricing.
Our high-tech computer system can tell you if the part you need might be available or if there is another part that is interchangeable. All parts have a 30 day exchange or yard credit only. No refunds. We receive around 20 new cars everyday to keep our inventory fresh. Even after over 20 years in the business, we still keep prices low & customer expectations high. We are open 7 days a week for your convenience. At You Pull Auto you pull the part of your choice & save money by doing it yourself, so bring your tools & save! Jonah Smith Owner
Monday - Friday 8:00am to 5:00pm | Click here for Map & Directions